over 30,000
units, over 85 projects
With Keren 35 Ltd. you are investing alongside a team of investors to own a beneficial ownership interest in the land, you are able to directly benefit from the exceptional profit.  Every investor is treated equally, and all members receive the exact same return, regardless of the investment amount big or small. 
Investments are made by purchasing units in a Limited Partnership structure which then acquires and maintains beneficial ownership interest in the real property.  There is a minimum investment amount of 75,000 Shekels ($25,000 CAD) per offering.  All investments are made on a per-project basis, and every investor can participate in as many projects as they would like. 
Canada is considered one of the most desirable countries to live in, consistently ranked as one of the top countries in the world in terms of standard and quality of life.  The Canadian economy is a fully developed Western economy that coexists beside the US economy.  The Canadian dollar is a stable currency, and the country itself is one of the world's richest in natural resources.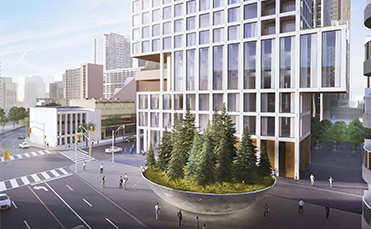 Toronto (including the Greater Toronto Area), is located in the province of Ontario and is considered to be the fourth largest city in North America, and the most desirable city for new immigrants and residents to settle.  The Greater Toronto Area is a quarter of the size of the state of Israel yet boasts a population of 6.1 million people. 
Join our investors club, to start receiving our offers free of charge and with no obligation